In the spirit of the season, we've created a special cutout capitol ornament for your amusement.
"We were going to do an ornament or snowflake," said graphic designer Peter Clark. "Then we realized we should do our icon, the capitol building. It's not a specific capitol, but the concept of a capitol building, to represent all states."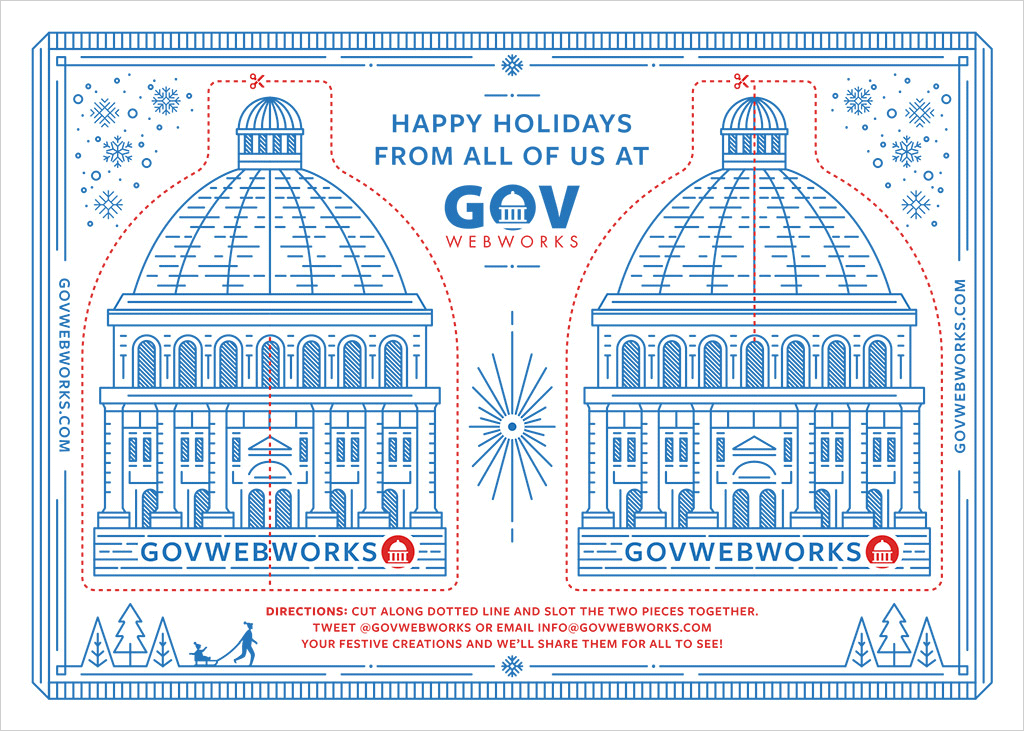 We invite you to print the card out, construct the capitol, take a photo, and post on Facebook or Twitter. See instructions below.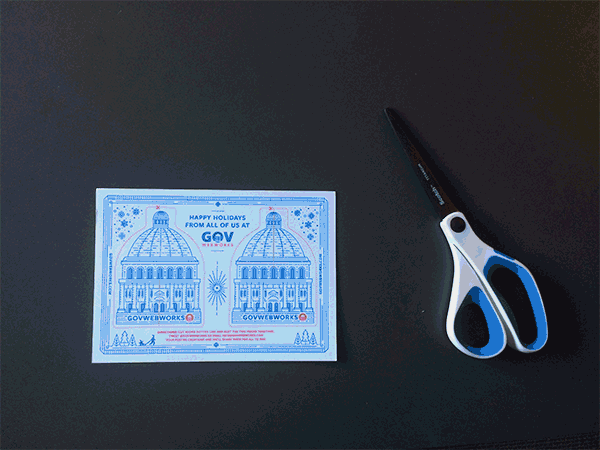 The card for our parent brand, Portland Webworks, gave creative director Christopher Prinn license to have some fun with the staff photos. Maybe we should wear these costumes to the office as well?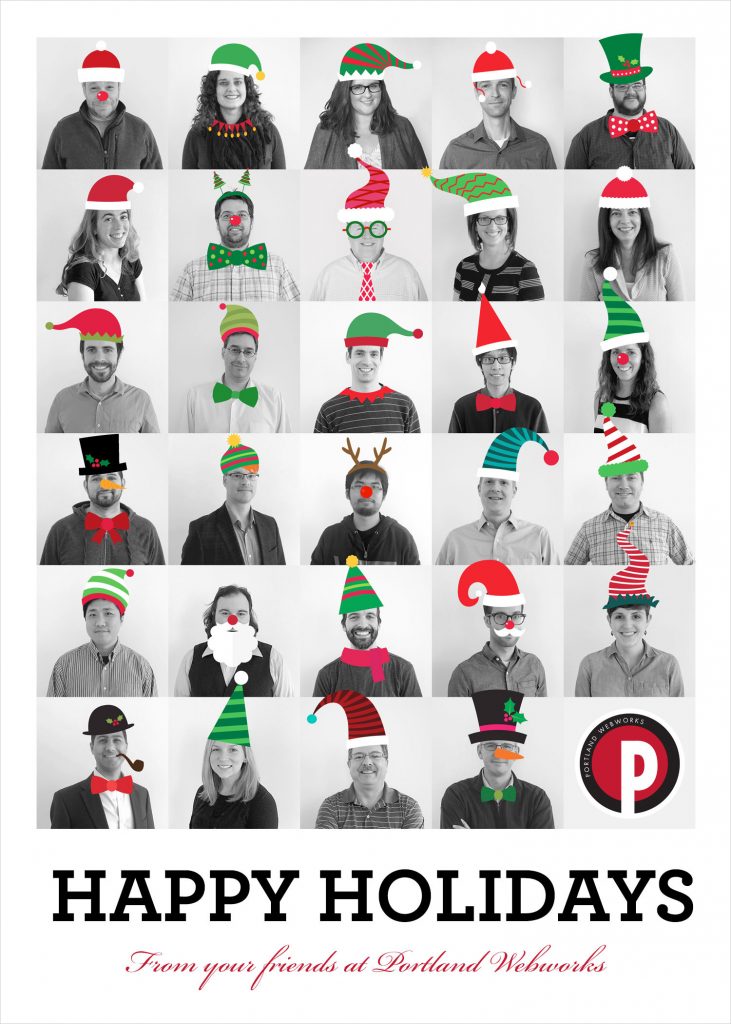 About us
Portland Webworks is a software development company in Portland, Maine, specializing in custom software solutions. GovWebworks provides web-based tools for government agencies to deliver services to citizens. Utilizing agile development and the best open-source and cloud-based technologies, our user-centered, modular approach guarantees client satisfaction as well as ongoing value.
Stay in the loop