A lot has happened since the GovWebworks blog was launched by Portland Webworks in January of 2017. With a nod to MailChimp's Annual Report, we've collated some big and little numbers, with the highlights in between.
In a world of conglomerates, we're proud to be a small, specialized software development company from Portland, Maine. Smaller numbers mean we provide bigger value to our clients and employees. That, in itself, is huge.
"Great things are done by a series of small things brought together," is how Vincent Van Gogh put it.
We share our illustrated 2017 By the Numbers with appreciation for all of our employees, contractors, clients, friends, and vendors. We couldn't have had such a great year without you all. Thank you!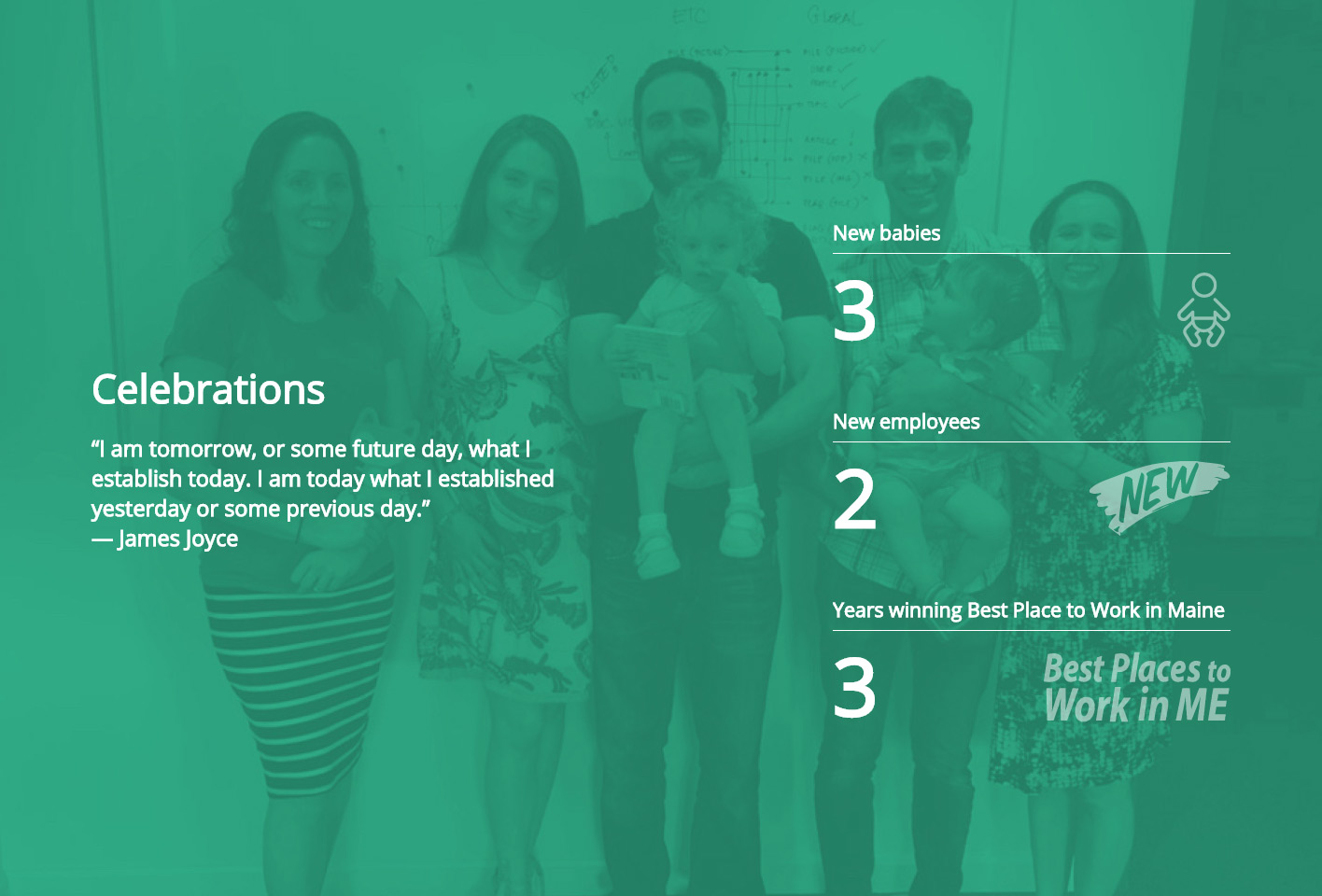 Mentioned
Disclaimer
A few stats are guesstimated and some do not include the second half of December.
About us
GovWebworks provides web-based tools for government agencies to deliver services to citizens. Our parent company, Portland Webworks, is a software development company in Portland, Maine specializing in custom software solutions. Utilizing agile development and the best open-source and cloud based technologies, our user-centered, modular approach guarantees client satisfaction as well as ongoing value.
Stay in the loop