Hi, I'm Rachel Charow. I work as a software developer at GovWebworks, the public sector brand of Portland Webworks, based in Portland, Maine. We are a 20-year old company that provides online digital applications for government agencies.
I enjoy the challenge of figuring out technical solutions for our clients, and I especially like collaborating with my teammates to provide the best product we can. We learn a lot from each other every day.
Here's a sampling of events that make up my work life:
8:30am: Arrival and Coffee
Our Milk Street office is centrally located in the historic and charming Old Port. I'm lucky to be able to walk to work most days.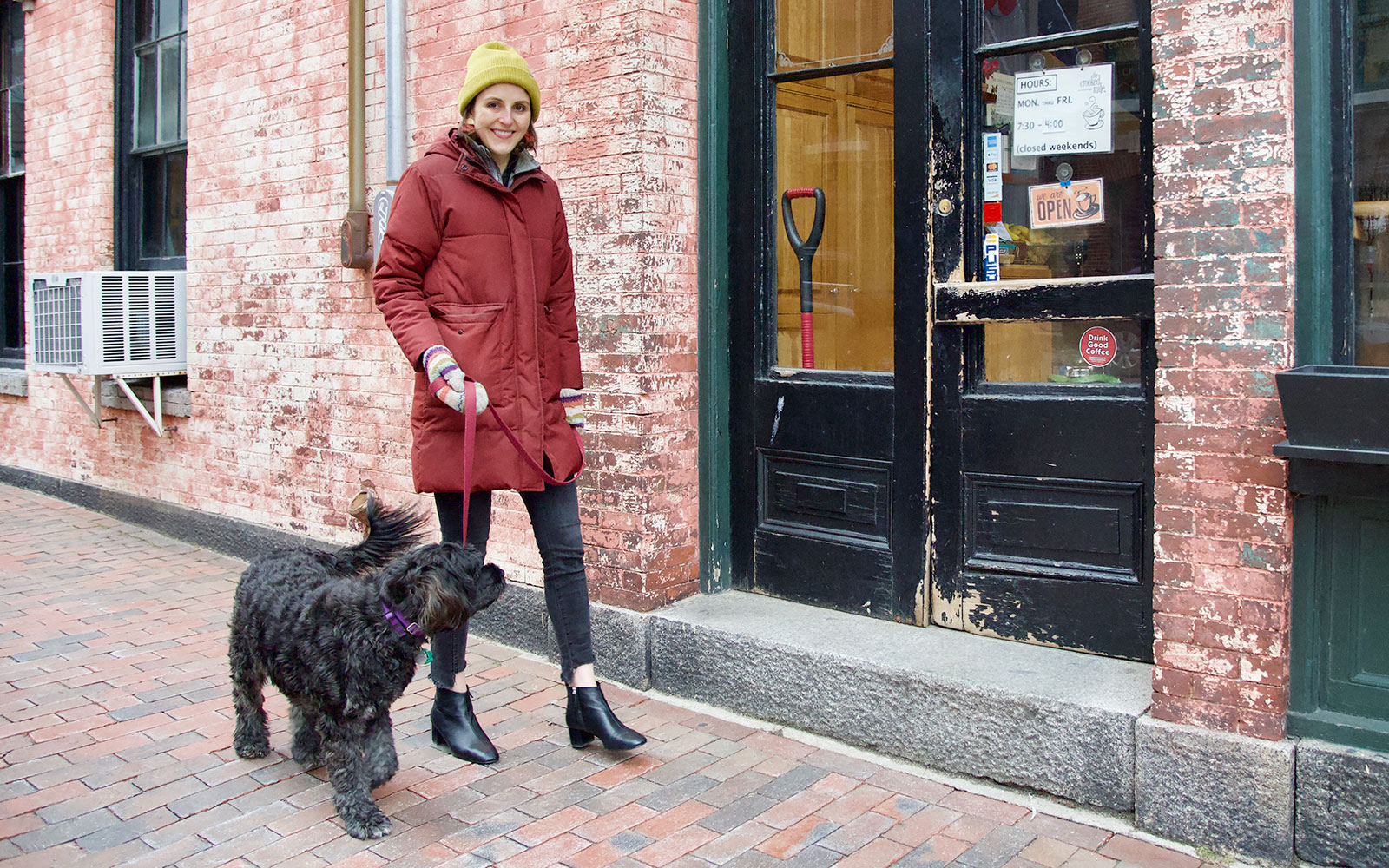 When I arrive, I set some goals for the day and catch up on Slack and email. My dog Zydeco usually runs around the office to see if anyone will give her a treat before settling at my desk.
I bring my own coffee from my favorite shop near my apartment, but we also have a gourmet single cup coffee maker in the office with different varieties of beans from local roasters to enjoy.
10am: Traffic
Every Monday, we have a traffic meeting to plan for the week and make announcements. Logging our hours is important for our consulting business, so if everyone logs, we get Holy Donuts from the celebrated shop around the corner.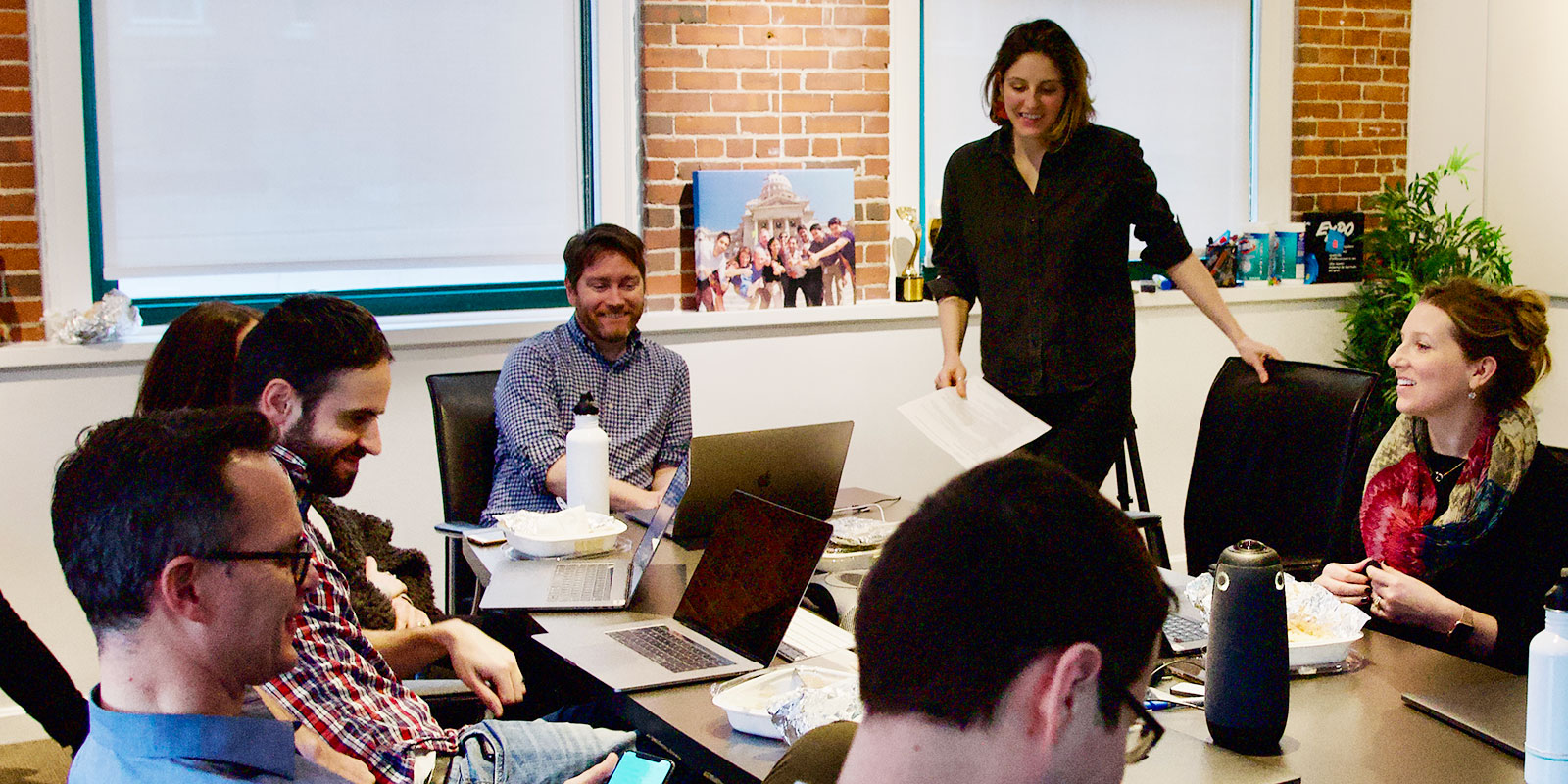 10am: Standup
Standup occurs every day to touch base on our projects. I'm currently working on a team as a full stack developer modernizing an application that manages child support cases for a state government agency. The tech stack is Angular and Spring Boot, as well as an Oracle database and Activiti for business process modeling. It's an important project that helps children, as discussed in this blog post on Support for Changing Families.
We follow an Agile process, and generally work in two-week sprints. Each sprint ends with a retrospective meeting to review what we did well, and what we could improve next time.
10:30am: Mid-Morning Break
Our office is dog friendly, so my dog Zydeco is usually with me by my desk. When I take a break, I take her for a quick walk so we can both get some fresh air and stretch our legs.
11am: Desk ConFab
Our open-concept office makes it easy to touch base with each other without having to schedule a meeting. We also use Slack and Zoom so we can stay in touch with our remote coworkers as well as those in the office.
While we work on modernizing the technology for this project, we collaborate with the business stakeholders and designers to determine the best workflows for the end users.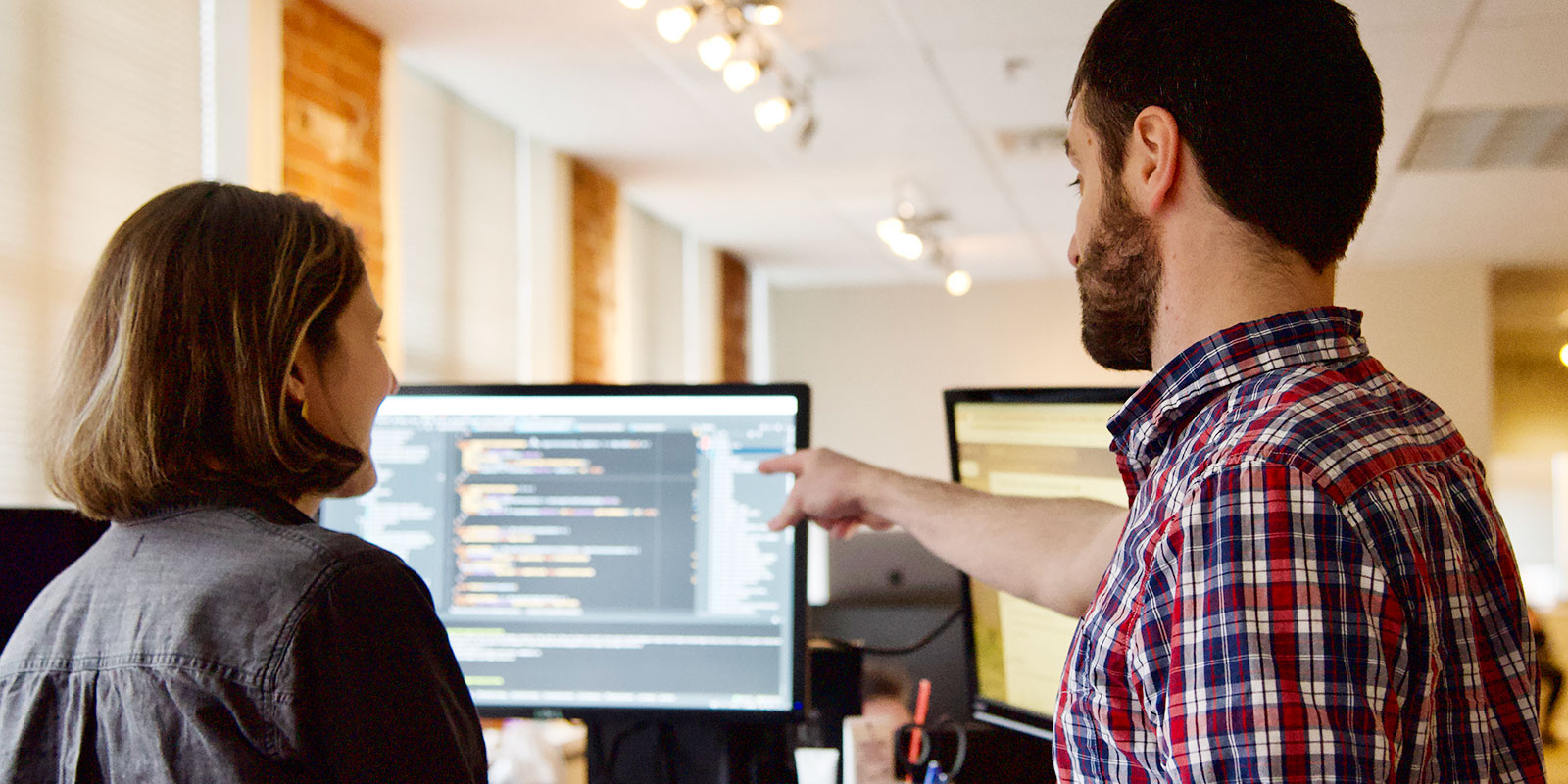 12pm: Dev Lunch
Each Tuesday we have a developer luncheon with pizza and an unstructured discussion with all the devs. Topics might include a new technology or process someone is interested in, or a personal project they are planning.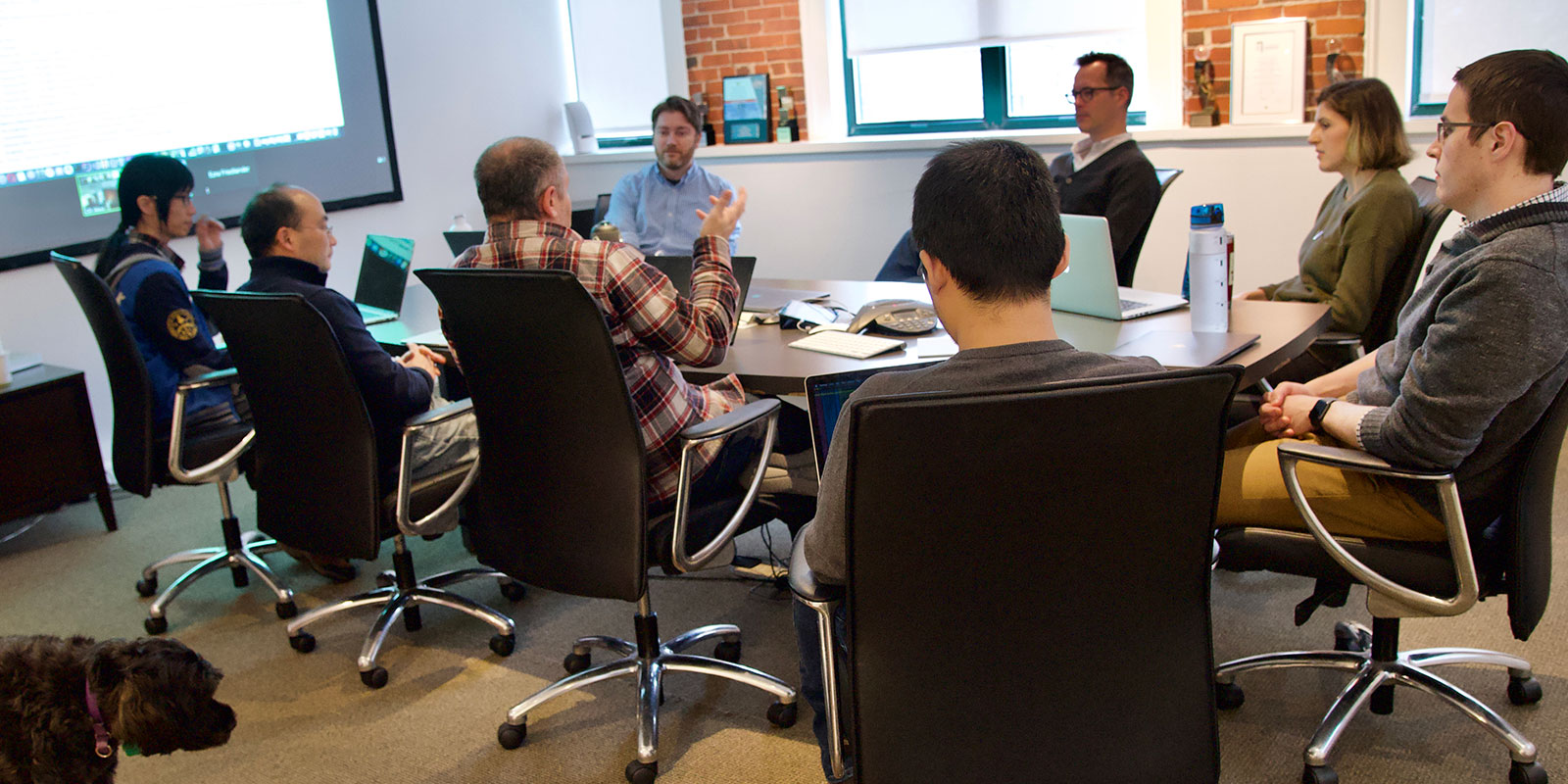 Every couple of weeks, we also have a catered lunch for the whole company to recognize everyone's hard work.
1pm: Yoga
On Wednesdays we have yoga class at the office. It's a great opportunity to clear my head and stretch out if I've been at my desk for a long time.
2pm: Focused Work Time
When I need to get work done, I can block out my calendar and put on headphones, or go to one of our breakout rooms for some quiet time away from the open concept office.
3pm: Client Zoom Meeting
We meet with clients and coworkers around the country on Zoom. We believe that video chats are important for getting to know each other and help us to be more engaged and invested in the conversation.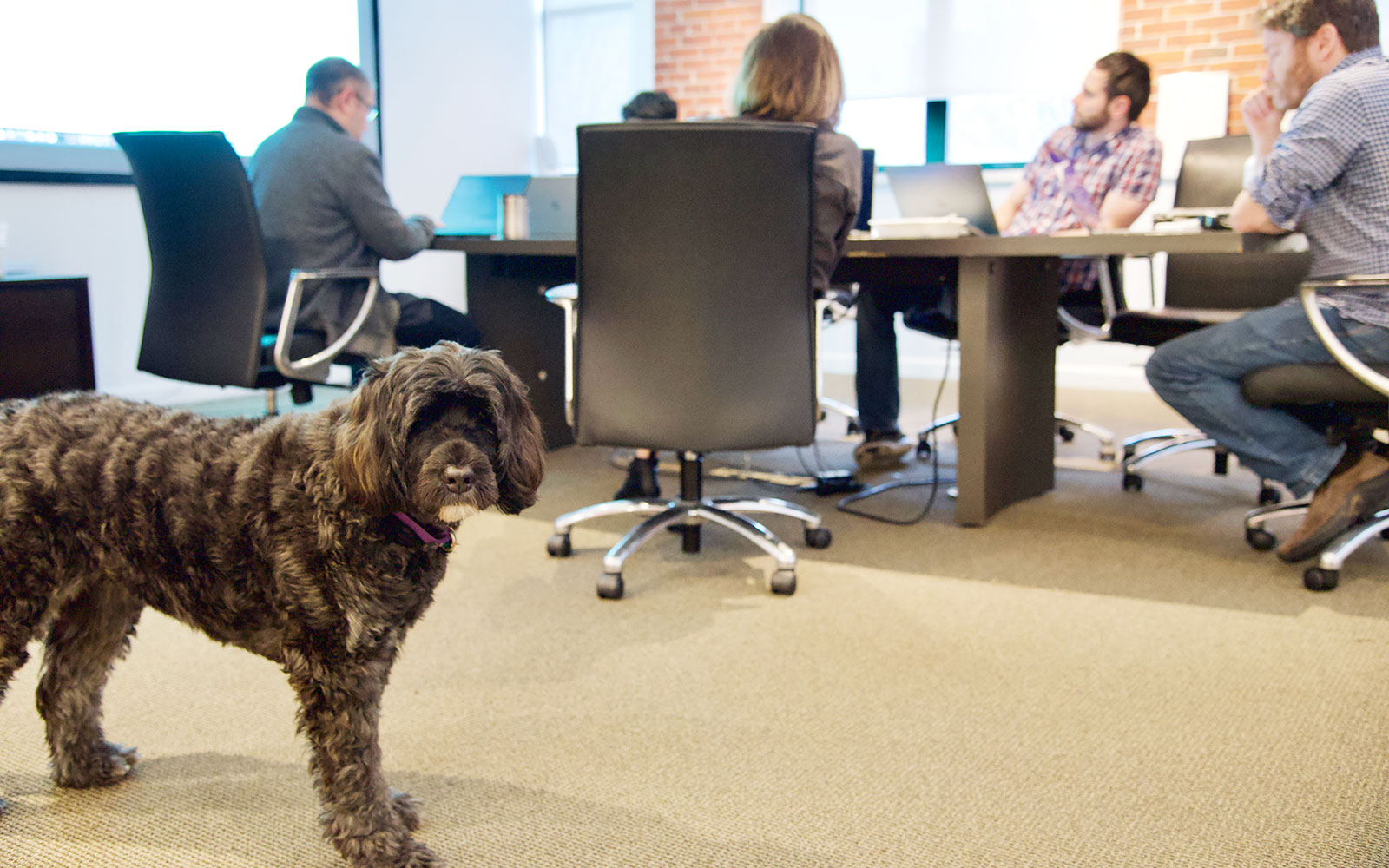 4pm: Happy Hour
On Fridays, we break early for happy hour to spend some time shooting the breeze. Drinks, snacks, and ping-pong table provided. Getting to know our colleagues a bit outside of work goals helps us work more effectively together and makes the office a fun place to be.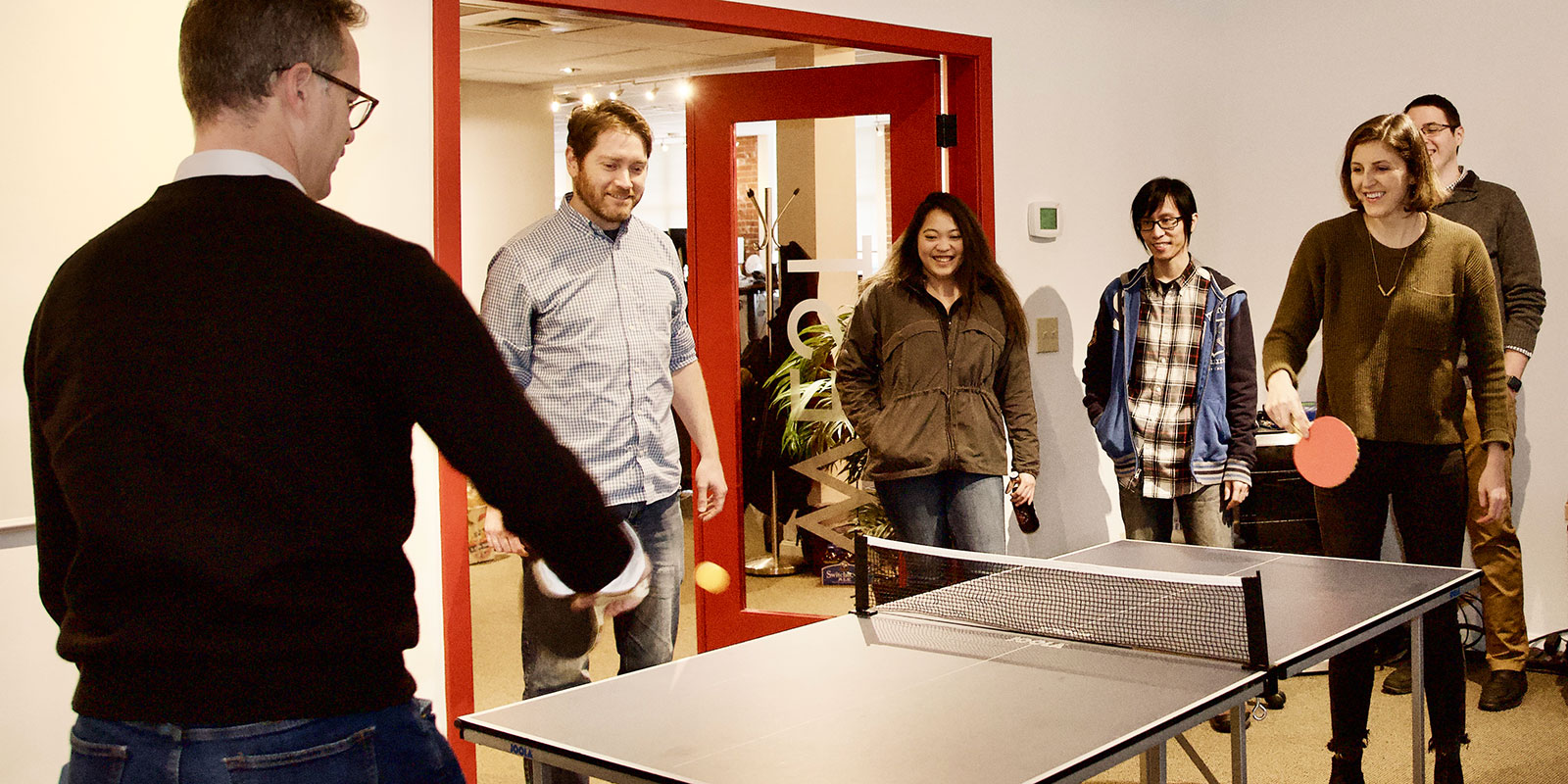 5pm: Flex Time
Before I leave for the day, I review my calendar and tasks for the next day or week. We have a flexible schedule so if I need to run out for a haircut or doctor appointment during the day, I can make up the time later in the week. I appreciate this level of trust from our leadership, and their understanding of the importance of life outside of work.
Does this seem like a great place to work? We currently have openings for Java, Spring, Angular, Drupal, and PHP software developers. Our consultancy model means we enjoy flexibility in both project work and technologies. I look forward to meeting you.
Learn more