The Challenge
Tasked with coordinating Covid-19 vaccination rollout, the Idaho Department of Health and Welfare (DHW) needed a reservation system to connect available vaccines with citizens who want to receive them. As the state agency that oversees the safety, health, and independence of individuals, families, and communities, the DHW sought to provide a resource for citizens that was easy to find and use. They also wished to deploy the resource on a short timeline in order to meet growing demand.
Our Approach
As a contracted vendor for the state, GovWebworks was selected to develop the new interface. Our team of software engineers, designers, and quality engineers were mobilized to take immediate action working with DHW on key priorities and core functions. To meet the tight deadline, we followed an agile approach to development with daily update meetings and rapid iterations on designs and code. Leveraging CiviServ, our public sector SaaS tool that connects citizens with services, we were able to quickly set up and deliver the functionality needed for the system. The secure website is hosted on Amazon GovCloud to be accessible on the Internet via browser or mobile device. It scales for high-traffic to ensure uninterrupted service, and includes spam-attentive features and post-data-entry analysis.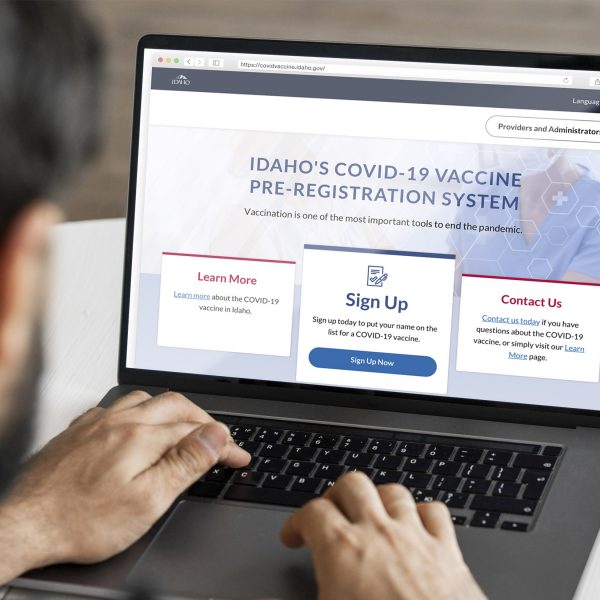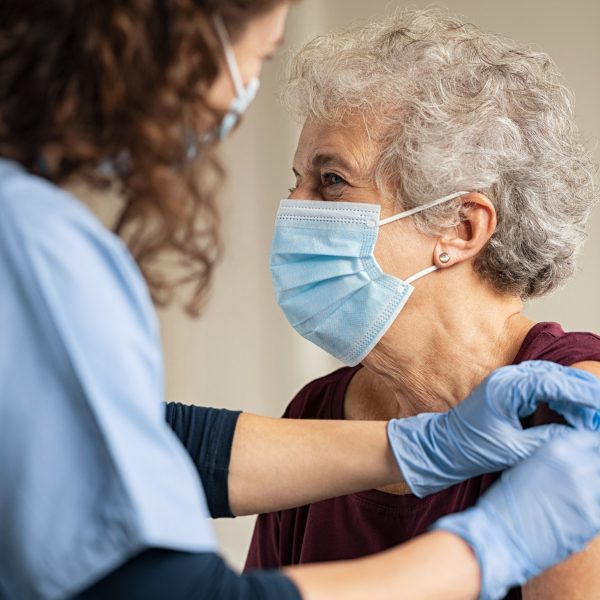 The Results
Conceived and deployed in just two weeks, the Covid-19 Vaccine Pre-Registration System is now available via covidvaccine.idaho.gov. Idahoans can add their name to a database so vaccine providers can contact the person to schedule an appointment as soon as possible. Once names are added to the statewide 'I want to be vaccinated' list, matches between people requesting a Covid-19 vaccination with Idaho's Immunization Registry (IRIS) occur once a day. No online public account is needed, validation is done through an email confirmation process. Providers are able to assign a primary administrator who can assign password-protected access for their staff. Administrators can also track progress with reports, and public health districts can view and monitor public sign-ups and the providers as they pull names. Within days after launch, 45,000 Idahoans had already signed up, with about 71 providers logging into the system to claim as many as 66 batches of vaccination registrants.
Related Articles