The Challenge
The Child and Adult Care Food Program (CACFP) provides aid to child and adult care institutions and family or group day care homes for the provision of nutritious foods that contribute to the wellness, healthy growth, and development of young children, and the health and wellness of older adults and chronically impaired disabled persons. Through the CACFP, more than 4.2 million children and 130,000 adults receive nutritious meals and snacks. The objectives of the CACFP are to:
Provide a subsidy to eligible child and adult care institutions for serving nutritious meals
Serve nutritious meals and snacks to children and adults in care
Foster lifelong healthy eating and physical activity habits
In 2016, the USDA made changes in required meal pattern guidelines. These changes have been difficult for some childcare providers to interpret, which has led to increased errors involving the purchasing of non-creditable food items for their child care center or home.
Our Approach
The Iowa Department of Education sought to effectively apply technology to provide information and tools for the CACFP by streamlining and improving the accuracy of communication at all levels. They received a Technology Innovation Implementation grant to assist with increased complexity and demands in the Child Nutrition Program, which required improved communication of accurate information between the state and local levels.
GovWebworks was selected to develop a mobile application to assist providers in making creditable food purchases based upon the calculations and information provided by the USDA. We built this tool with open-source technologies such as Angular and Ionic, allowing one code base to run on all mobile device platforms. It is compatible on multiple operating systems and made available to all providers and sponsors within the program.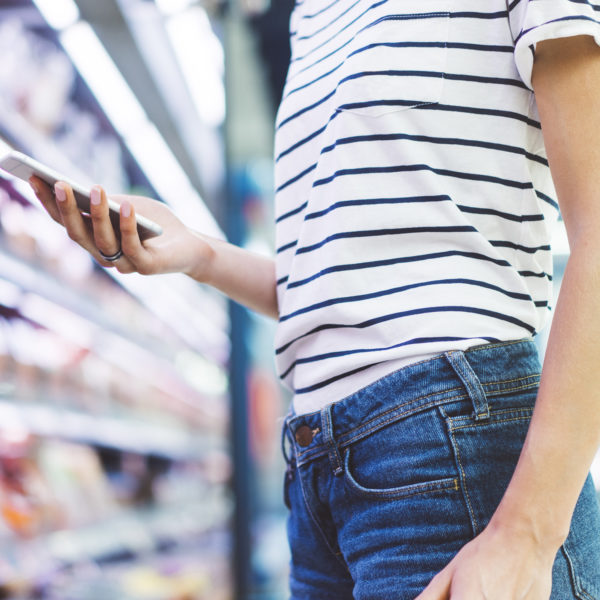 The Result
When other service delivery is unavailable, day care centers and home based providers enrolled in the CACFP can now use the CACFP Shopper application on a mobile device. The app guides food buying choices with a built in calculator, evaluating foods at the place of purchase. Specifically, it uses a wizard that houses questions based on information found on the packaging of food products to evaluate compliance and nutritional value based on current USDA guidance and regulations.
The app improves the efficiency and accountability of a provider's food purchases, enabling the purchaser to determine if foods are creditable prior to purchase, and improves the quality of diet plans for the children being served. Additionally, it reduces the chance of less non-creditable food errors being discovered during subsequent sponsor and administrative reviews.