The Challenge
Washington Department of Social and Health Services (DSHS) is an integrated state agency working to help transform lives and improve the safety and health of individuals, families and communities in the state of Washington.
As with many public sector websites that had grown organically over the years, the DSHS website had become disjointed, with confusing navigation, and stylistically inconsistent themes. The Department was also wrestling with out dated technology which discouraged staff from actively contributing to the site.
Our Approach
After successfully winning the competitive bid, GovWebworks initiated a technology overhaul, selecting Drupal as the core content management platform to support the future growth of the site. Once the new platform was in place our team developed a completely new design for the Department's online presence which provided both organizational and stylistic consistency throughout their website. Finally our team worked in conjunction with numerous DSHS subject matter experts to conduct large-scale and systematic content audit and website migration. Leveraging existing DSHS user research and stakeholder objectives, the new site was developed with a clear focus on the needs of Washington citizens and the optimum delivery of services.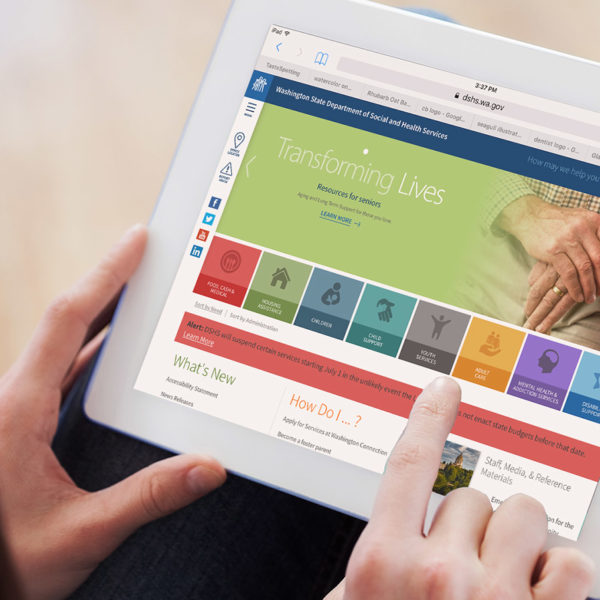 The Result
Conceived, designed and implemented in just six months, the finished DSHS site was delivered both on budget and ahead of schedule. The project ultimately encompassed the transfer and re-organization of more than a dozen sub-agencies' web content – representing more than 13,000 web pages – into a stable, and easily maintainable Drupal implementation. Since launch, work has already begun to integrate additional services with the new website, thereby expanding the online reach of the Department.