The Challenge
Vermont Judiciary's original website was established before the internet became an important channel for users seeking judicial information, and in their own words had become "difficult to navigate and counterintuitive." The site's technology also limited the ability of staff to make significant changes. The Judiciary's website acts as the primary portal for access to information regarding the state's courts and legal proceedings. As such, the site serves a diverse audience of users including judges, attorneys, mediators, self-representing litigants and potential jurors. All of these constituents rely on the site for timely and accurate information that is easy to find from any device, and so the decision was made in 2016 to solicit bids to rebuild the site from the ground up.
Our Approach
GovWebworks was selected given our extensive experience working with state agencies in the area of site redevelopment and content migration. The proposed technology, Drupal 8, also represented a good fit for the Judiciary, based on its ease-of-use and interoperability, since the new site would act as a gateway to their modernized court infrastructure. Over the course of the project, GovWebworks worked to create ease of public access to judicial information through a user-centered approach. Significant time was spent researching the needs and preferences of constituents to define the site's visual layout and design. This research helped guide the overall user experience, including the new information architecture and content strategy.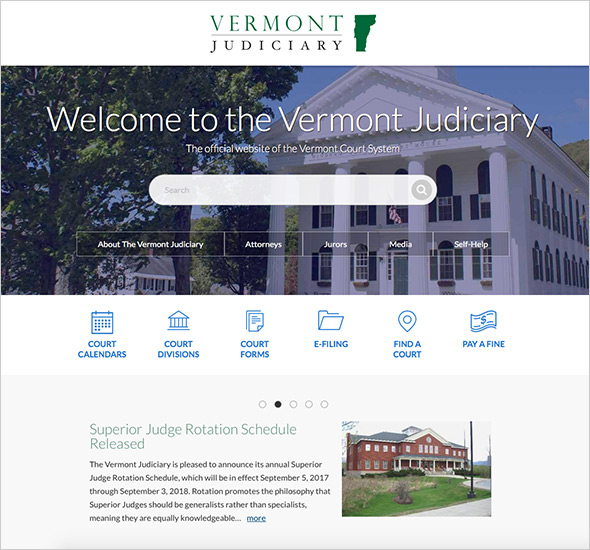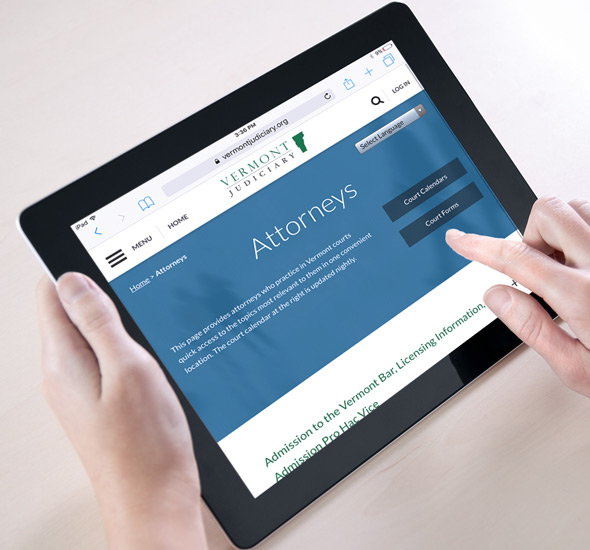 The Result
The new site, which launched in March of 2017, addresses many of the issues of accessibility and usability, while supporting distributed management and effective content governance by Judiciary personnel. The finished portal also supports a multi-tier permission and workflow structure for content administration. The public site is fully mobile responsive, and compliant with 508 and WCAG AA accessibility standards while offering multi-lingual support, as well as advanced (in-document) search functionality.