The Challenge
The University of New England (UNE) Center for Excellence in Health Innovation (CEHI) is a prominent and reputable education and research institution that is recognized throughout the Northeast for its commitment to evidence-based, interdisciplinary, patient-centered care. UNE partners with the Maine Department of Health and Human Services and the Maine Center for Disease Control, through the Maine Prevention Services Program, to address substance abuse issues impacting the health, safety, and success of Maine residents.
In 2017, this coalition of institutions collectively received federal funding to implement an important set of new tools for the state to facilitate mobilization of broad-based responses to common, day-to-day substance abuse situations. A significant portion of the funding would be channeled towards the development of a new public-facing portal. It would provide the friends and family of those with addictions with the means to initiate difficult conversations and activate essential community-based support.
The Approach
GovWebworks was selected as a preferred vendor to help the coalition execute its vision. The customer appreciated our prior experience within the substance abuse domain and our ever-growing portfolio of past performance, involving delivery of high performance, public-facing resource portals and mobile applications, driven by open-source technologies.
In partnership with the University of New England, GovWevworks developed a mobile application to increase awareness about the action steps that individuals might take to prevent substance abuse among friends and family. The application provides a resource index, and answers many common questions. It also provides tools and tips that help individuals initiate substance abuse conversations.
Our initial project focus was on helping the customer to fully articulate a detailed product scope. This involved extensive and complementary collaboration alongside clinical research experts. We worked with them to define common case lifecycle patterns, critical intervention milestones, and pain points. We then helped the state to translate the resulting insights into system requirements that would best serve relevant target audiences and stakeholders.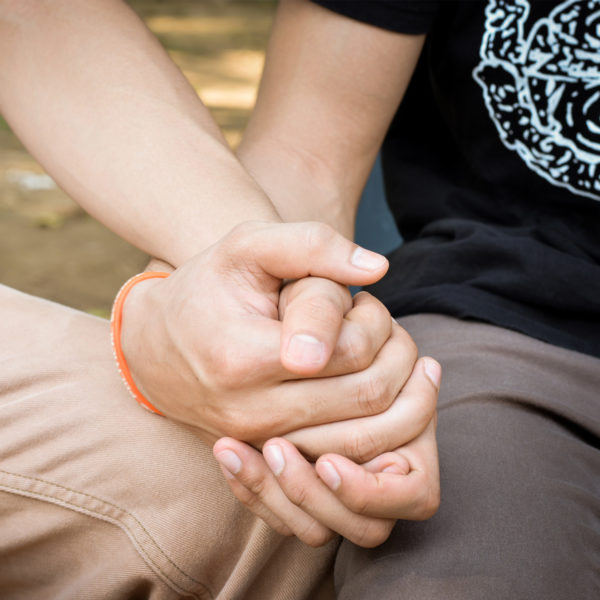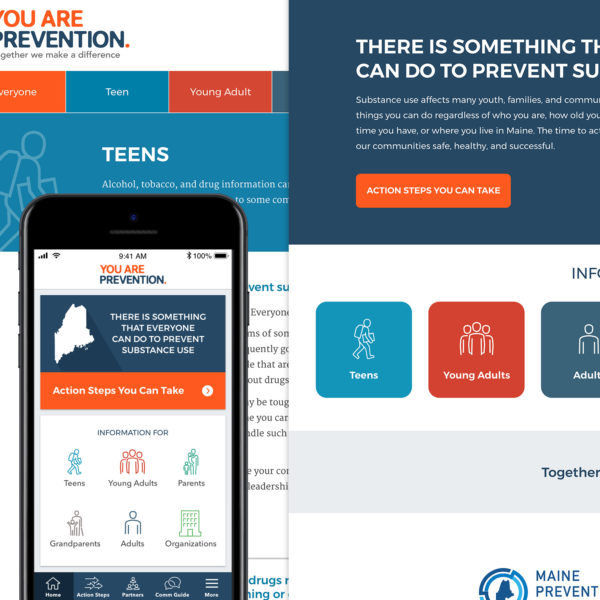 The Result
The "You Are Prevention" product provides a fully-accessible website and a corresponding mobile application. The solution was built using Drupal coupled with PhoneGap technology. The Drupal component of the system provided the basis for robust, secure, extensible content management functionality, which could be very rapidly developed and deployed. The mobile application would then draw-in its content from Drupal via RESTful API integration. This distinctive architecture resulted in an incredibly flexible application that could be instantly restructured and easily enhanced on demand to meet evolving community needs and interests. The approach was also exceedingly cost effective insofar as it enabled one code base to be used across all mobile device platforms.
Launched in late 2017, the finished application now continues to represent a resounding call to action for all Mainers, giving them the ability to come together in protecting and supporting fellow loved ones who might be facing substance abuse challenges. By answering only a few questions, citizens gain ready access to localized resources, substance abuse prevention tips, and clinically accurate answers, all in a lightweight, highly usable, interactively-guided, mobile-first format.