The Challenge
The Child Care Development Fund (CCDF) is a federal and state partnership program designed to provide financial assistance to low-income families to access child care, so they can work or attend a job training or educational program. In addition to funding child care assistance to more that 1.4 million children each month, the program helps drive provider quality through training and monitoring, and helps parents make informed child care choices.
In order to access CCDF funds, and to ensure effective monitoring of quality standards, states are required to meet certain requirements, including maintaining a hotline for incident reporting, and to provide public reporting on monitoring and inspection activity. For many agencies this presents a significant new administrative challenge, particularly where data accuracy and security are so important. Paper-based processes would be prone to inconsistency and the risk of data loss, in addition to making publishing a challenge.
Our Approach
GovWebworks was enlisted by the Idaho Department of Health and Welfare to help modernize their incident tracking and reporting procedures. Our engagement began by working with key personnel within the Department to review all data collected regarding child care centers within the state. We were then able to use this information as the basis for development of a custom web application to replace existing paper-based reports. By working with front-line personnel our team developed an interface that minimized subjectivity from the reporting process, and greatly improved incident tracking and reporting.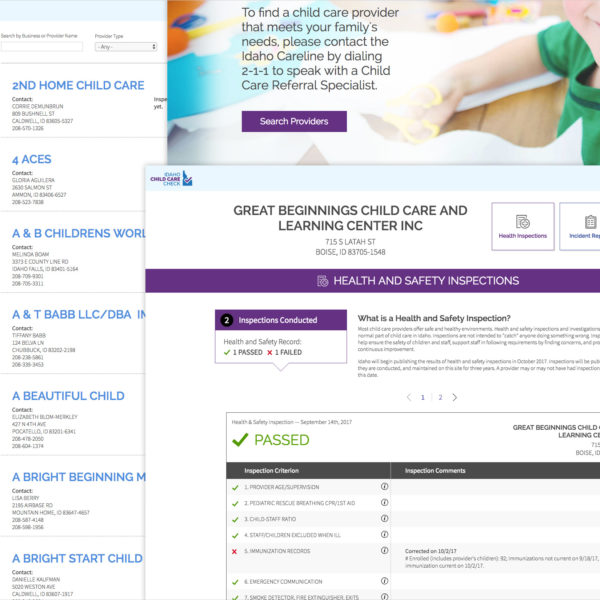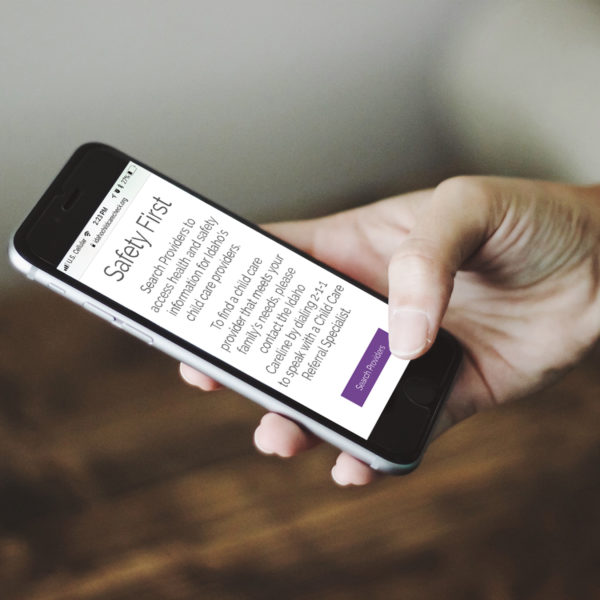 The Result
The Childcare Incident Tracker provides important oversight functionality for approximately 20 investigators, caseworks, and administrators who are responsible for maintaining and resolving incidents reported at child care institutions throughout the state. The systems accurate and timely data now allows this team to make smarter decisions and deploy resources more effectively.
To assist parents in making informed care choices, GovWebworks also developed a separate, public-facing website to publish facility inspection records and selected data regarding the resolution of any reported incidents (IdahoChildCareCheck.org). Leveraging Drupal 8 to provide robust publishing tools, the platform allows administrators to publish only selected information regarding facilities to ensure privacy and confidentiality of those involved. The site was designed with ease-of-access in mind and is fully mobile responsive, allowing parents and guardians to quickly make informed care choices for their children.