The Challenge
WA Cares Fund is the result of the State of Washington's first-in-the-nation initiative into how to make long-term care accessible for all workers in Washington. WA Cares and the WA Cares Fund was created when the Long-Term Services and Supports Trust Act was passed in 2019 and Governor Inslee signed the bill into law to be managed by Washington State Department of Social and Health Services in collaboration with Washington State Health Care Authority and the Employment Security Department. WA Cares Fund now supports more than 70% of Washingtonians aged 65 and older who may need long-term care to help with daily living such as preparing meals, getting dressed, bathing and getting around. Since most long-term care costs are not covered by Medicare or health insurance, the Fund takes a small percentage of wage earnings to be saved for future use. In 2021, WA Cares issued a public RFP for a website to serve as a dedicated portal where qualified beneficiaries, authorized representatives, providers, and the general public can access information, communications, and links to data and resources about the WA Cares Fund.
Our Approach
GovWebworks was awarded the technical development portion of the project after a  competitive bid process. The winning brand vendor, The Holding Co, conducted user research and interviews with Washington State residents and aging experts to define a visual identity for WA Cares that represents the spirit of the mission and region. GovWebworks then began to implement the UI for the site by setting up hosting and development environments and the technical architecture. We developed the site to design specifications, implemented tools for calculating premiums and payouts, and set up 12 language translations using Drupal Translation Management Tools and Google API. WA Cares data, resources, and informational content was then migrated into the content management system to be managed by the WA Cares team.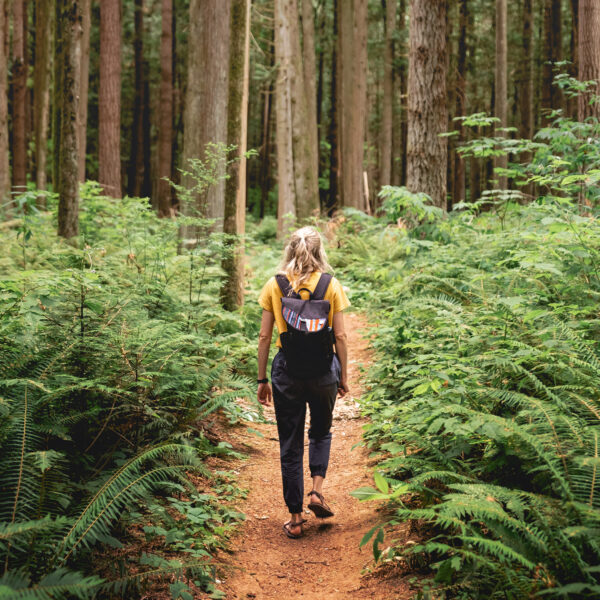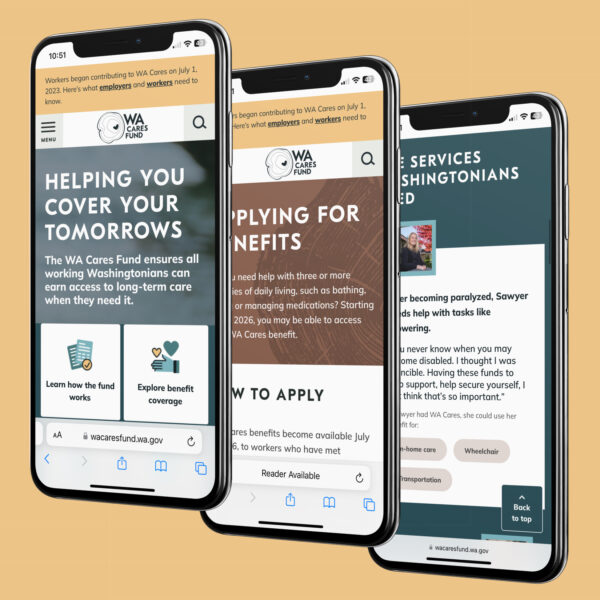 The Result
The new WA Cares portal launched in the summer of 2023 and Washington became the first state in the nation to create an affordable way to save for long-term care. In July, more than three million Washington workers began earning WA Cares benefits by giving a small percentage of their wage earnings to the Fund. Developed with universal accessibility in mind, the WA Cares portal educates Washingtonians on the benefits of the program and how it is being managed. The site is both visually attractive and easy to use on the front end, as well as providing a robust CMS for management on the back end. As soon as January 2026, eligible citizens can access funds of up to $26,500 for services such as meal delivery, home health aids, and home modification, and the site will expand to serve as the "front door" for accessing program benefits.