The Challenge
North Dakota Health and Human Services (NDHHS) needed to consolidate the Department of Health and Department of Human Services websites with the Behavioral Health site onto a new Drupal platform. Collectively, the original sites averaged more than 950,000 visitors per month, but were different from one another in terms of design and content organization, level of depth and tone, and had inconsistent branding, messaging, navigation, and governance, broken links, poor groupings, and dead ends. The state wanted to establish a new web presence that represented the consolidated and combined services using the state's existing Drupal 9 platform. North Dakota Information Technology Department (NDIT) pursued an accelerated RRP process, and as a pre-approved vendor, GovWebworks was selected to conduct usability research to define the site's information  architecture (IA), content tone and strategy, and migrate the content to the new site.
Our Approach
The contract did not involve traditional design tasks, rather the creative choices were focused on how to organize and present content and image selection with the existing North Dakota web design system. Before the migration could begin, our primary task was establishing a new information architecture that honored and reflected the content across the three original sites. We began with an audit for the existing sites and a comprehensive comparative analysis of corresponding departments in other states, especially those with a similar scope of services (such as our client the Idaho Department of Health and Welfare). We then researched stakeholder needs, including those eligible for programs and services, those visiting the website for information and education, internal subject matter experts from program and policy areas, and other key partners and providers. Next we developed two potential IAs and presented them to a large stakeholder group (~50 people). Tree testing results helped us make a recommendation for the most effective IA. We then migrated the content on the old sites to the new site, resulting in approximately 1700 migrated pages, and about 1000 files. Original pages were reduced and combined to make each new page more informational and hard-working. The content was migrated into an existing Drupal-based CMS that NDIT implemented and made available to all departments within the state to create a standardized web presence.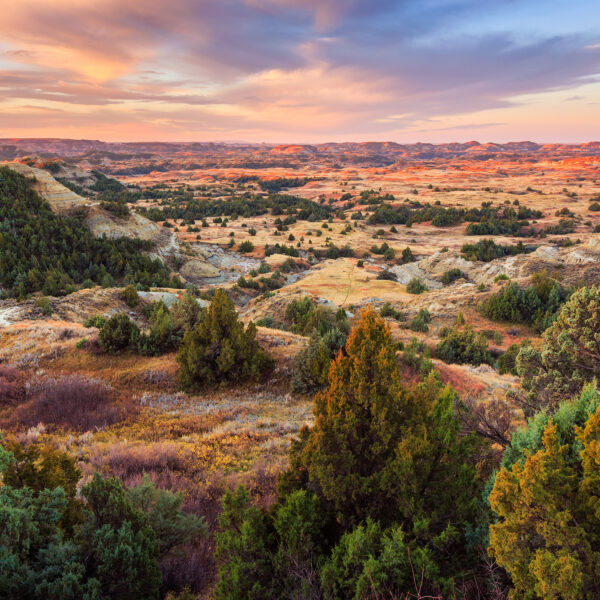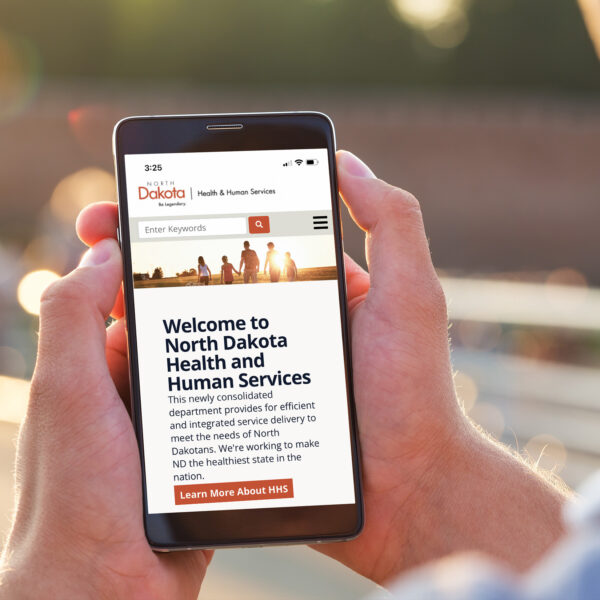 The Result
The final IA selected for the new site features a dedicated segment of the top-level nav aimed at Providers, since previously this content was incorporated into content that was otherwise aimed at Consumers and was therefore inconsistent and hard to find. We also provided thorough documentation relating to content and tone guidance for NDHHS's long-term maintenance of content. This included recommendations for how the Department refers to itself and its customers/audiences, how it treats acronyms, best practices relating to page construction, page naming, and menu settings, and lastly how to make the best, and most accessible use of the CMS's page layout components. The project was completed within time and budget constraints and has resulted in significantly improved accessibility and usability for NDHHS. The new website reflects the integration of programs and services and meets state goals to streamline points of service to help North Dakota become the healthiest state in the nation.