The Challenge
When the Washington Public Disclosure Commission launched a significant public awareness campaign, it included an audit of their existing web presence which lead to a comprehensive website re-development project. They conceived a vision for a new and modernized citizen portal that would clarify their agency's mission and purpose, while simultaneously providing a convenient and streamlined means for the public to access detailed information about campaign finance regulations, campaign funding, and lobbying. GovWebworks was selected due to our broad public sector experience and focus on User Centered Design.
Our Approach
The core task involved helping the Commission to migrate from its existing proprietary CMS into a new enterprise Drupal implementation that better reflected the agency's mission and day-to-day needs. Some of the most significant challenges of the project revolved around the diversity of users and the sheer volume and complexity of the data being handled. This was addressed through a new activity-focused information architecture, complemented by a color-coded design scheme. Additionally the site incorporated robust search functionality, powered by Solr, and the integration of several external data sources to make it easier for citizens to identify and interpret the most commonly searched-for data. The whole site was created to be both ADA and 508 compliant.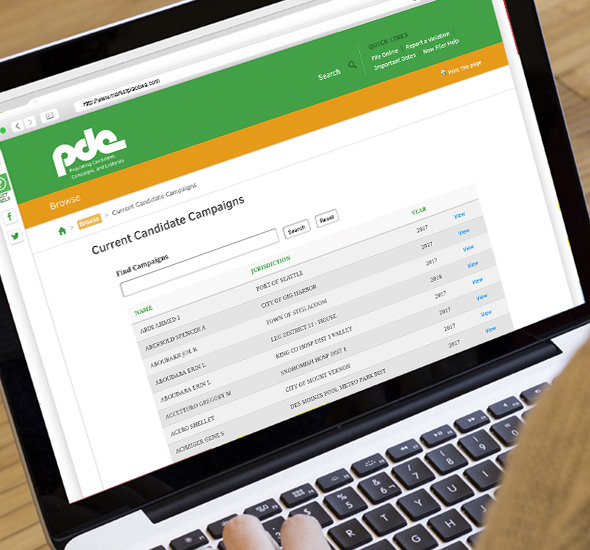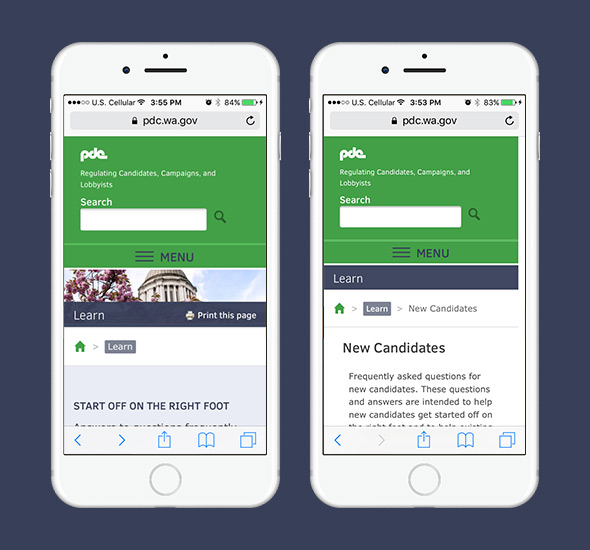 The Result
The new site launched in April 2016, offering dramatic improvements in usability for both the Commission and the millions of constituents that it serves. In total alignment with the agency's "open government" operating principles, the new site has increased Washington campaign and lobbying transparency by making it much easier for citizens to find specific information about current and past political activities. In addition, the Commission has greatly enhanced its ability to manage its own web content, now that it can conveniently enable contributions from a broader community of non-technical stakeholders.