The Challenge
In late 2020, the Maine Department of Education (DoE) became one of 11 states to receive significant funding from the U.S. Department of Education's Rethink K-12 Education Models Funding. The resulting Rethinking Remote Education Ventures (RREV) project is focused on developing innovative remote learning models that provide equitable access for all students. To capture and share the great work and ideas being funded, the DoE sought to provide a centralized web collaboration hub for educators with content recommendations and productivity tools.
Through a competitive public RFP process, CATES, an innovation and education company that provides strategic consulting and project development for nonprofits and government, was selected to drive design and development of this new portal and enlisted GovWebworks as the technical vendor. The CATES proposal outlined a solution called EnGiNE (Engaging Innovation in Education) that would support the professional development of individual educators. By connecting educators with peers across the state to share ideas and solutions, it would help improve outcomes for students through the development of innovative learning models.
Our Approach
Following extensive design and discovery work with CATES and the RREV team through the fall of 2021, GovWebworks developed prototypes for the whiteboard and messaging tools and implemented the desired solutions. The EnGiNE platform had an initial public launch in early 2022 centered around the idea of Communities of Practice. It aligned like-minded educators tackling similar challenges around Outdoor Education, Extended Learning Opportunities, Multiple Learning Pathways, and Online Education. To support the fundamental goal of the EnGiNE platform, the Maine DOE included an undefined category titled, "Yet to be Imagined."
Each Community of Practice includes specific educational modules, a shared content library which users can branch and modify to suit their own circumstances, and an active community of educators looking to collaborate. To support this effort, the platform incorporates a range of open-source tools for media management, whiteboarding, Jitsi for video conferencing, and Moodle for online communication. By replicating licensed office productivity tools with these combined open-source versions, EnGiNE is able to save on license fees.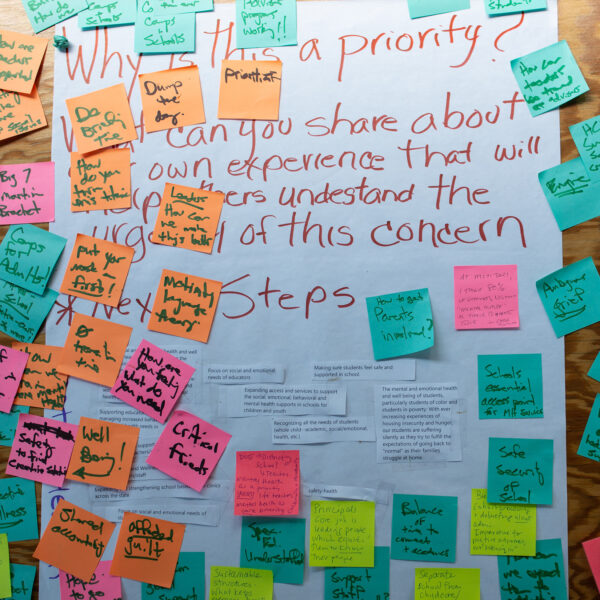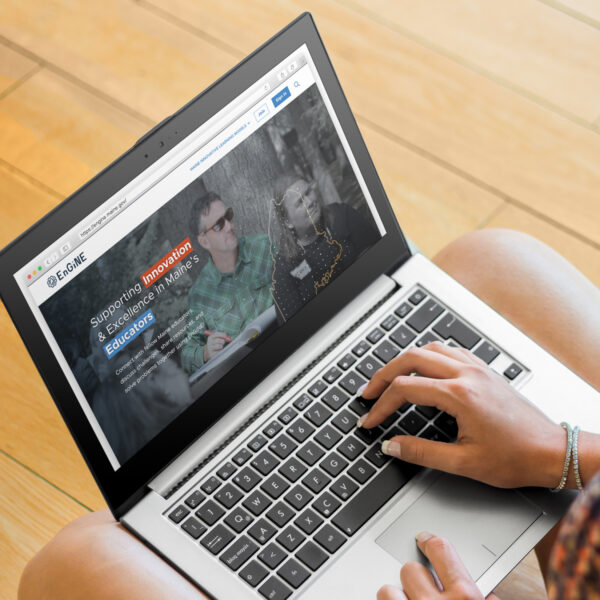 The Result
Within weeks of the initial launch, an MVP version of the EnGiNE platform was being used across the state by RREV program participants, with multiple online collaboration rooms and community conversations being spawned. Educators are able to personalize their experience by completing a profile to provide EnGiNE an overview of their interests, as well as an interactive self assessment that helps them discover their strengths and areas for improvement. This information is leveraged by EnGiNEs recommendation engine to provide educators with personalized resources that align with their interests, areas of strength, and areas for improvement.
Development of the platform continues through 2023, utilizing feedback from platform users to identify new feature requirements and further enhance the platform to refine the tools and workflow within the application.
"While EnGiNE started as an online space for RREV schools to interact, it is growing into a hub for all educators across Maine to connect, discuss challenges, share resources, and solve problems together," says DoE's MOOSE project manager Jenn Page. "It really is a tremendous tool for seeding the field with new ideas and fostering this community of innovation."
Contact CATES
Email CATES for more information about education design and innovation.
Related Posts