The Challenge
The Maryland Judiciary (MDJ) website represents the Maryland court system, which oversees two trial courts and two appellate courts, as well as other judicial bodies in the State of Maryland. To better provide information for its many different users, MDJ sought a vendor to conduct a usability study for both their public facing and internal (CourtNet) sites and provide a written report detailing the findings and recommendations for how to improve usability and navigation for both sites. Since MDJ has resources available for the technical development and maintenance of the sites, they needed support only for the user experience analysis and recommendations, which they would implement themselves.
Our Approach
As the winning vendor, GovWebworks approached the usability study project like we do all projects, by getting to know the stakeholder and user goals for the site. Our aim was to understand areas of opportunity to improve the user experience on the external and internal sites, determine the best utilization of the menu and navigation structure, and suggest potential improvements or enhancements. We started with a stakeholder discovery process to clarify the most important areas of focus. We then planned and executed the following research tasks:
Heuristic analysis
Heat mapping study
Task-based tree test
CourtNet user study
Findings and data were analyzed and compiled into a comprehensive usability study report for MDJ stakeholders. We also provided design ideation for UI improvements to the public site's main navigation with IA changes and interactions to help user self-service within the site. The navigation concepts were based on the needs of users as determined by the tree test results, which track a user's path on the site to complete specific tasks.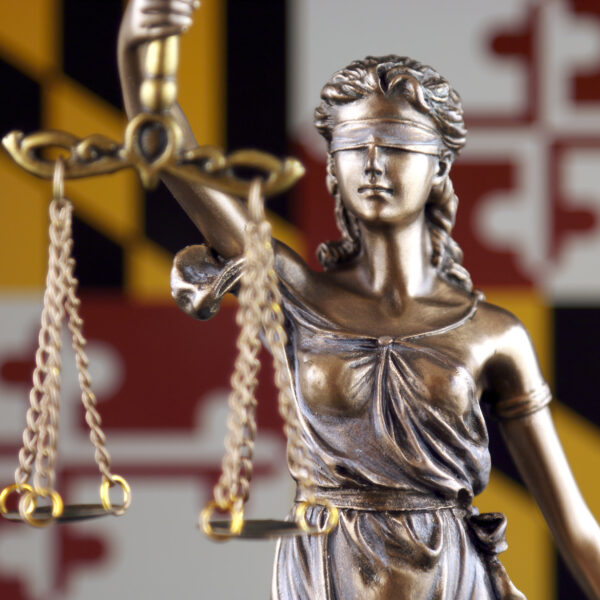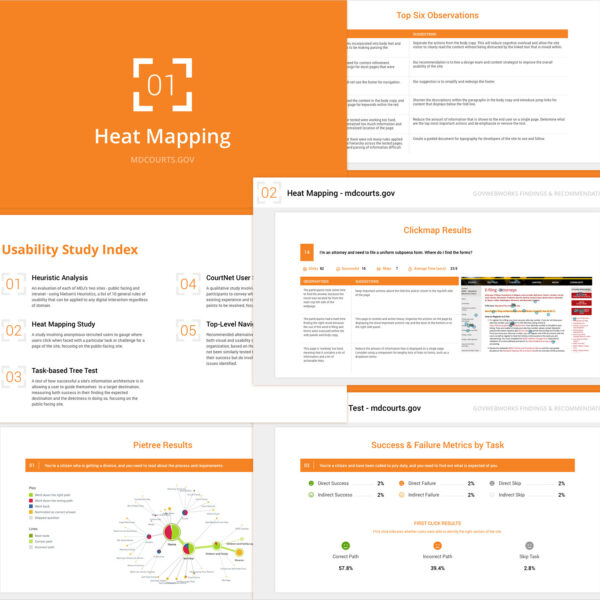 The Result
Armed with the findings and recommendations on how the site could be updated to improve usability and navigation menu structure, the MDJ team could then tackle changes to the areas that needed it most. Findings in the report included the following types of information:
Heuristic analysis: Home page slider – offer a pause button to discontinue the automatic rotation of images, and assure that there is always a consistent behavior on click.
Heat mapping: Number of links on the page is overwhelming to the user – consider making a greater distinction between content and action items.
User study: What is biggest roadblock? – "The search functionality is not helpful at all."
The 129 page graphic report was reviewed by the client during the project to allow for clarifications and updates, and a final version was delivered at the completion of the project. MDJ has been making updates to the site based on the recommendations. Follow up user testing may be performed as needed.