The Challenge
The Iowa Department of Administrative Services (DAS) manages a broad scope of support services for the State. The agency serves many government employees and citizens as it fulfills its mission to manage human resources operations, general services, information technology, and accounting. In 2013, the State determined that it needed to update its infrastructure to bring its existing web presence into line with contemporary design and accessibility standards.
Our Approach
GovWebworks was selected to accomplish the desired DAS site re-implementation. We introduced a Drupal 7 platform, and kicked-off a collaborative design process involving numerous interested Stakeholders from the agency. Using the well-established agile methodology, we rapidly accomplished the necessary content analysis, redesign, reorganization, and migration of more than 3,000 individual pages of content.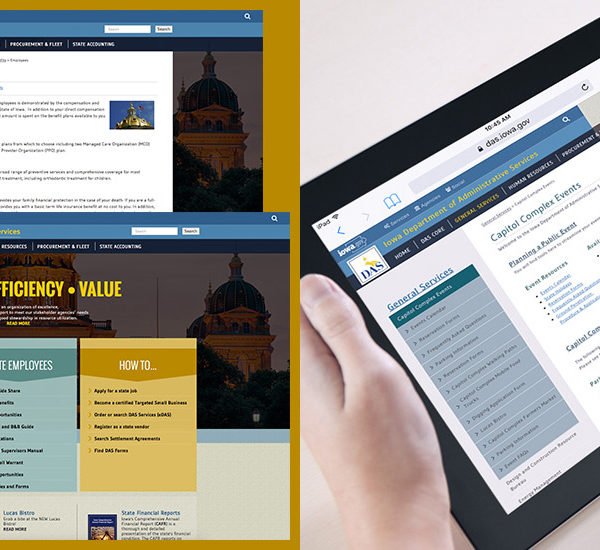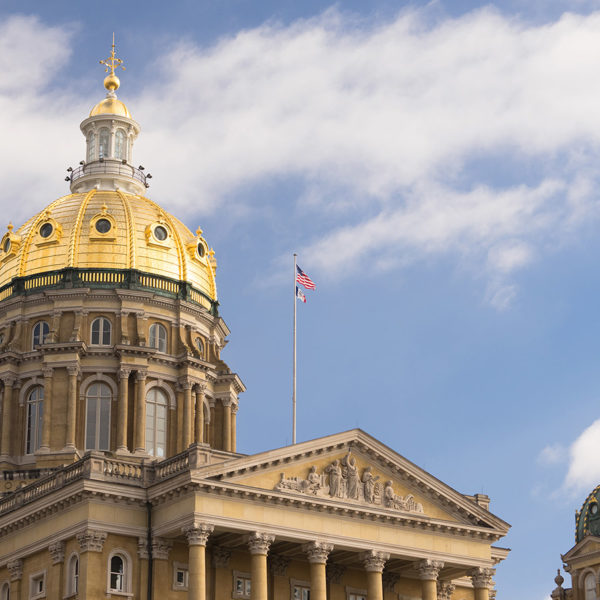 The Result
The new site was delivered months ahead of schedule. The redesigned site, which launched in late 2014, offers an eye-catching web experience that is also fully responsive, standards compliant, and accessible. The client has expressed overwhelming satisfaction with the finished site's easy-to-navigate and highly usable interface, which specifically addresses the needs of the agency's three primary audiences.